Did you know?
ChinaBio® Group is a consulting and advisory firm helping life science companies and investors achieve success in China. ChinaBio works with U.S., European and APAC companies and investors seeking partnerships, acquisitions, novel technologies and funding in China.
Free Newsletter
Have the latest stories on China's life science industry delivered to your inbox daily or weekly - free!
Free Report
Week in Review: A Consortium of China Drug Distributors Want to Acquire Poland's Neuca
publication date:
Aug 26, 2023
|
author/source:
Richard Daverman, PhD
Deals and Financings
China's drug distributors are in the hunt to acquire Poland's Neuca, a company with a 32% market share of Poland's pharmaceutical distribution business (see story). The consortium of China's drug distributors may include Sinopharm, a state-owned company that is China's largest distributor and a major producer of drugs. As a member of the European Union, a Polish drug distribution company could offer the China companies access to the larger EU market, though other EU countries are wary of Poland's products, because its pharma oversight is less stringent than other countries.
Shanghai CirCode Biomed closed a Series A financing worth "millions of dollars" on Tuesday in a round co-led by Johnson & Johnson Innovation (JJDC) and an undisclosed investor, with participation from Superstring Capital and others (see story). CirCode is developing drugs based on circular RNA, a single-stranded RNA molecule with a closed circular structure. Founded in 2021, CirCode has raised $30 million in Angel and Pre-A rounds. Earlier this month, CirCode announced a research partnership with Pfizer aimed at translating circular RNA technology into viable drug candidates.
Jiangsu Simcere Zaiming Pharma, a subsidiary of Simcere Group, acquired China commercialization rights to an EGFR inhibitor developed by Taizhou Mabtech Pharma, a Mabpharm company (see story). CMAB009 is a recombinant EGFR chimeric monoclonal antibody, currently under NDA review in China as a first-line treatment for metastatic colorectal cancer in combination with FOLFIRI. Mabpharm said the clinical trial results showed a significant therapeutic effect compared with existing anti-EGFR drugs. Simcere is actively acquiring commercialization rights for assets developed by other China companies. It owns rights to Lynk's JAK1 inhibitor, a proposed therapy for ankylosing spondylitis.
Shanghai CARsgen will collaborate with Boston's Moderna to test a combination of their clinical stage Claudin18.2 cancer therapies in solid tumor cancers (see story). The pairing will combine CARsgen's CT041, an autologous Claudin18.2 CAR T-cell candidate, with Moderna's investigational mRNA Claudin18.2 cancer vaccine. The two companies will first conduct preclinical tests and then move on to a Phase I trial. CT041 is an autologous CAR T-cell candidate that CARsgen is developing for gastric, pancreatic and other digestive system cancers in multiple ongoing clinical studies in China and North America.
Trials and Approvals
Suzhou Innovent Biologics (HK: 01801) was approved to launch its anti-PCSK9 monoclonal antibody in China to treat adult patients with primary hypercholesterolemia and mixed dyslipidemia (see story). The first domestic PCSK9 inhibitor approved in China, Sintbilo® (tafolecimab injection) is Innovent's first approved drug for a cardiovascular indication and its tenth marketed product. Sintbilo® is an lgG2 fully human monoclonal antibody that binds to PCSK9. It reduces LDL-C levels by inhibiting PCSK9-mediated low-density lipoprotein receptor (LDLR) endocytosis, which raises the clearance of LDL-C and lowers LDL-C levels in the blood.
Shanghai Dizal Pharma (SHA: 688192) announced its lead drug, sunvozertinib, was approved for China use as a second line therapy for locally advanced or metastatic non-small cell lung cancer with epidermal growth factor receptor (EGFR) exon 20 insertion (Exon20ins) mutations (see story). Patients must have progressed following platinum-based chemotherapy. Sunvozertinib is an irreversible EGFR inhibitor discovered by Dizal that targets a wide spectrum of EGFR mutations with wild-type EGFR selectivity. Dizal was formed as a JV with AstraZeneca complete with AstraZeneca assets after the company closed its Shanghai R&D Center.
Jiangsu Hengrui Pharma (SHA: 600276) was approved to launch an azole antifungal to treat severe vulvovaginal candidiasis, commonly known as yeast infections (see story). A novel oral therapy, Oteseconazole Capsules are designed to have greater selectivity, fewer side effects and improved potency than current treatments. The therapy may also be effective for other systemic fungal infections. In 2019, Hengrui in-licensed greater China rights for Oteseconazole Capsules from Mycovia Pharma of North Carolina. It signed a standard pact with Mycovia for the rights, including upfront, milestone and royalty payments, though specific details of the agreement were not disclosed.
Shanghai HutchMed (NSDQ/AIM: ​HCM; HK:​13) reported sovleplenib, an oral spleen tyrosine kinase (Syk) inhibitor, met its efficacy endpoints in a pivotal China Phase III trial (see story). Sovleplenib provided a high durable response rate along with all secondary endpoints in adult patients with primary immune thrombocytopenia. Sovleplenib is a novel, selective, oral Syk inhibitor targeting hematological malignancies and immune diseases. Syk is a component in the Fc receptor B-cell receptor signaling pathway. An autoimmune disorder, ITP causes immunologic destruction of platelets and decreased platelet production.
Hangzhou Lynk Pharma announced positive topline data from a Phase II clinical trial of LNK01001, a JAK1 inhibitor, as a therapy for ankylosing spondylitis (AS) (see story). Lynk believes the candidate will offer better results because JAK1 belongs to a subgroup of the cytosolic tyrosine kinase Janus kinase (JAKs) family that is closely related to the pathogenesis of several autoimmune diseases. After 12 weeks of treatment, both the high and low dose groups of LNK01001 showed a statistically significant difference in the proportion of patients achieving an ASAS40 response, the trial's primary endpoint. Specific data was not disclosed.
AusperBio announced its lead drug, an antisense oligonucleotide (ASO) that targets all HBV RNA, was approved to start US trials in patients with chronic hepatitis B (see story). The company says AHB-137 is a potential best-in-class, highly potent, pan-genotypic ASO that has been well-tolerated in New Zealand and China trials. ASO compounds can bind messenger RNAs (mRNAs) with the goal of inhibiting mRNA translation in inflammatory and neoplastic diseases. The US trial is part of a multiregional, placebo-controlled study. AusperBio is headquartered in Hangzhou with additional operations in San Francisco.
Disclosure: none.
ChinaBio® News

Greg Scott Interviewed at BIO-Europe Spring
How to bring your China assets to China in 8 minutes
---

"Mr. Bio in China."
Mendelspod Interview
Multinational pharma held to a higher standard in China
Partner Event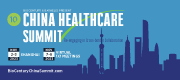 November 2-3, 2023 | Shanghai
November 7-8, 2023 | Digital