Did you know?
ChinaBio® Group is a consulting and advisory firm helping life science companies and investors achieve success in China. ChinaBio works with U.S., European and APAC companies and investors seeking partnerships, acquisitions, novel technologies and funding in China.
Free Newsletter
Have the latest stories on China's life science industry delivered to your inbox daily or weekly - free!
Free Report
Contact Us
We welcome your questions, comments and feedback. Please use the form below to contact us. Additional contact details are provided at the bottom of this page.
We'd like to hear from you...
ChinaBio® Group is headquartered in Shanghai, China, with U.S. offices in San Diego, California and satellite locations in Silicon Valley and Basel, Switzerland.
Please contact us via email, phone, LinkedIn or WeChat with your needs in China. We look forward to hearing from you.
Shanghai, China - Headquarters
ChinaBio® Group
Biotech VC Plaza
Zhangjiang Hi-Tech Park
780 Cailun Road, Suite 822
Pudong New Area, Shanghai 201203
P. R. China
Tel: +86-21-5137-0751 / +1-858-926-4566
Email: info@chinabiotoday.com
San Diego, CA - U.S. Office
ChinaBio® Group
3525 Del Mar Heights Rd, #463
San Diego, CA 92130
USA
Tel: +1-858-859-1860
Email: info@chinabiotoday.com
Upcoming event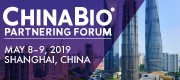 Shanghai , China
May 8-9, 2019
Take advanage of the early bird discount before March 31, 2019.
ChinaBio® News

Greg Scott Interviewed at BIO-Europe Spring
How to bring your China assets to China in 8 minutes
---

"Mr. Bio in China."
Mendelspod Interview
Multinational pharma held to a higher standard in China
Partner Event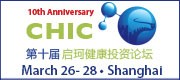 Shanghai , China
March 26-28, 2019