Did you know?
ChinaBio® Group is a consulting and advisory firm helping life science companies and investors achieve success in China. ChinaBio works with U.S., European and APAC companies and investors seeking partnerships, acquisitions, novel technologies and funding in China.
Free Newsletter
Have the latest stories on China's life science industry delivered to your inbox daily or weekly - free!
Free Report
About Us
ChinaBio® Today - Focused solely on China life science...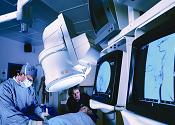 China is already the second largest and fastest growing pharmaceutical market in the world, and on track to become the #1 market by 2020. Now, after billions of dollars of investment, China is also becoming a world leader in innovation.

ChinaBio® Today focuses exclusively on the rapidly evolving life science industry in China. From our offices in Shanghai and California, we provide daily news, commentary and analysis on China life science companies and industry events, as well as global issues affecting the China life science market.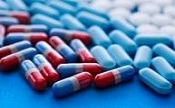 Email subscriptions are free. Just click here to register for free daily or weekly summaries of key events in China life science. Paid subscriptions provide full access to all articles and analysis, including over 3000 articles we've published on the industry since 2007. Click here to learn more about our subscription plans.
Our parent organization, ChinaBio® Group (www.ChinaBio.com), provides consulting services to major companies and leading investment organizations involved in the China life science industry, including Roche, Pfizer, Life Technolgoies, Shire and many others. Our advisory services also secures funding and strategic partners for western companies wishing to access the China market. Our investment and partnering conferences are considered the premier events of they type in China, including our annual ChinaBio® Partnering Forum, ChinaBio® Leadership Retreat and ChinaBio® Investor Forum (see Conferences).
Read more about Our Approach and Our Editors below...
ChinaBio Event
ChinaBio® News

Greg Scott Interviewed at BIO-Europe Spring
How to bring your China assets to China in 8 minutes
---

"Mr. Bio in China."
Mendelspod Interview
Multinational pharma held to a higher standard in China