Did you know?
ChinaBio® Group is a consulting and advisory firm helping life science companies and investors achieve success in China. ChinaBio works with U.S., European and APAC companies and investors seeking partnerships, acquisitions, novel technologies and funding in China.
Free Newsletter
Have the latest stories on China's life science industry delivered to your inbox daily or weekly - free!
Free Report
Week in Review: GenFleet Out-Licenses Three Candidates to Verastem in $625 Million Deal
publication date:
Sep 2, 2023
|
author/source:
Richard Daverman, PhD
Deals and Financings
Shanghai GenFleet Technologies partnered three preclinical small-molecule candidates for RAS pathway-driven cancers to Verastem Oncology (NSDQ: VSTM) in a deal that could be worth up to $625.5 million (see story). GenFleet will receive an initial payment of $11.5 million that combines upfront, research support and option payments for the first candidate. Verastem will have the right to in-license candidates once they complete pre-determined Phase I trial milestones. The $625.5 million includes in-license fees for all three candidates and milestones; Verastem will also pay royalties. GenFleet will retain China rights to the candidates. http://www.chinabiotoday.com/articles/genfleet-verastem
Shanghai Kangpu Biopharmaceuticals closed a $13.8 million B funding round to advance a portfolio of small molecule drugs based on targeted protein ubiquitination and degradation mechanisms (see story). The company has developed a portfolio of six drugs that address needs in solid tumors, hematologic malignancies, autoimmune diseases, and inflammatory disorders. Two of these have started US clinical trials. In 2019, Kangpu completed a $14 million Pre-B financing. Investors in the latest B round included V-Capital, Northern Light Ventures, Yijing Capital, Realharmongy Capital and Xiaochi Capital.
Shanghai Henlius Biotech (HK: 2696) will collaborate with Taipei's HanchorBio to discover novel immuno-biomedicines using Hanchor's Fc-based designer biologics (FBDB™) platform (see story). The collaboration will focus on developing novel drugs for patients with tumors resistant to anti-PD-1/L1 immunotherapies. Henlius will have rights for early licensing and/or co-development of promising Hanchor products. Once the collaboration reports efficacy/safety data, the companies will announce details of partnerships. HanchorBio was founded by Dr. Scott Liu who also co-founded Henlius, a company that formed a Shanghai JV and was taken over by Fosun Pharma.
Trials and Approvals
Genexine (KOSDAQ:095700), a South Korean biotech, announced its long-acting growth hormone met the primary endpoint in a China Phase III trial conducted by Shanghai's I-Mab, which in-licensed China rights to the drug, eftansomatropin alfa (see story). Genexine said GX-H9 proved non-inferiority in growth measures to Norditropin® in children with growth hormone deficiency, but the candidate offers a much improved dosing schedule of once-per-week compared to Norditropin's daily dosage. The trial measured growth at the 52-week mark, finding both drugs produced around 10.5 cm/year.
Guangzhou Akeso (HK: 9926) completed patient enrollment in a Phase III of ivonescimab, a PD-1/VEGF bispecific antibody, compared with another PD-1, Merck's Keytruda (pembrolizumab), as a first-line treatment for patients with PD-L1 positive advanced or metastatic non-small cell lung cancer (see story). Akeso is currently conducting four pivotal Phase II trials of ivonescimab worldwide, including three head-to-head comparisons with PD-1 monoclonal antibodies. In late 2022, Akeso out-licensed global ex-China rights for ivonescimab to Summit Therapeutics of California in a $5 billion agreement.
Duality Biologics (Suzhou), together with its partner BioNTech, will start a US Phase III trial of DB-1303, a topoisomerase-1 inhibitor-based ADC directed against HER2 breast cancer (see story). Earlier this year, Duality out-licensed global rights (ex-China) for DB-1303 to BioNTech in a $1.5 billion deal. DB-1303 targets breast cancer patients with low levels of HER2, a level previously considered HER2 negative. The candidate addresses the same indication as Enhertu, an AstraZeneca- Daiichi Sankyo drug that posted sales of $1.6 billion in 2022. However, the Duality-BioNTech candidate may demonstrate greater safety.
Nanjing InxMed reported OMTX705, a first-in-class ADC targeting fibroblast-activating protein α (FAPα), was approved to start China trials (see story). FAP is a type-II transmembrane serine protease expressed almost exclusively in pathological conditions including cancer, where it is expressed in cancer-associated fibroblasts (CAF) surrounding the tumor cells and microvasculature. InxMed, which focuses on resistance to oncology drugs, said FAP-expressing CAFs have been shown to play important roles in tumor drug resistance. The company in-licensed Asian commercial rights to OMTX705 from Spain's Oncomatryx, a company developing novel drugs that target the tumor microenvironment.
Shanghai Asieris Pharma (SHA: 688176) will start China trials of oral APL-1401 for patients with moderately-to-severely active ulcerative colitis (see story). APL-1401 is a dopamine beta-hydroxylase (DβH) inhibitor. Inflammatory bowel diseases are associated with altered neuronal regulation of the gastrointestinal tract and release of norepinephrine (NE). Because sympathetic stimulation of the GI tract modulates immune function, changes in NE signaling may alter the risk of developing bowel disease. Asieris, which was previously approved to start US trials of APL-1401, develops drugs for genitourinary tumors and other related diseases.
Harbour BioMed (HK: 02142) was approved to begin US clinical trials of its first antibody drug conjugate candidate, HBM9033, which targets human mesothelin (MSLN) (see story). MSLN is a tumor associated antigen that is upregulated in various solid tumors. The fully human monoclonal antibody in HBM9033 binds preferably to membrane bond MSLN over soluble MSLN, minimizing the interference of shedding MSLN on the binding and internalization of membrane bond MSLN. In preclinical tests, HBM9033's unique mAb and linker-payload have shown best-in-class potency and safety, according to HBM. HBM has operations in Cambridge, MA, Rotterdam and Suzhou.
Company News
Beijing Biocytogen Pharma (HK: 02315) restructured its various operations into two major business divisions: "BioMice™" for the company's wide range of preclinical services, and an unnamed division specializing in discovery of novel antibody drugs for out-licensings and partnerships (see story). The company said it would release more information about the drug discovery division soon, which could mean a spin-out, eventual IPO, or maybe just a division name. Using its proprietary mice platforms, Biocytogen discovers fully human monoclonal and bispecific/multispecific antibodies and nanobody drugs. Biocytogen has signed 50 therapeutic antibody co-development/out-licensing/transfer agreements and 42 RenMiceTM licensing projects worldwide.
Disclosure: none.
ChinaBio® News

Greg Scott Interviewed at BIO-Europe Spring
How to bring your China assets to China in 8 minutes
---

"Mr. Bio in China."
Mendelspod Interview
Multinational pharma held to a higher standard in China
Partner Event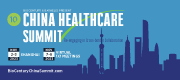 November 2-3, 2023 | Shanghai
November 7-8, 2023 | Digital