Did you know?
ChinaBio® Group is a consulting and advisory firm helping life science companies and investors achieve success in China. ChinaBio works with U.S., European and APAC companies and investors seeking partnerships, acquisitions, novel technologies and funding in China.
Free Newsletter
Have the latest stories on China's life science industry delivered to your inbox daily or weekly - free!
Free Report
Week in Review: China Renaissance Sets $7 Billion Goal for New VC/PE Funds, Including Biotech/Healthcare
publication date:
Nov 25, 2017
|
author/source:
Richard Daverman, PhD
Deals and Financings
China Renaissance, a Beijing investment bank and VC/PE investor, plans to expand its investment funds operations, climbing from $3 billion assets-under-management currently to $10 billion over the next three years (see story). At the moment, the company runs two funds: Huaxing Growth Capital, focused on technology, media and entertainment, and Huaxing Healthcare. The company plans to build up its healthcare/biotechnology investments and add funds for mezzanine debt, hedge funds and other sectors.
MicroPort Scientific (HK: 00853) , a Shanghai medical device maker, will pay $190 million to acquire the cardiac rhythm management business of Italy's Liva Nova (NSDQ: LIVN) (see story). The two companies are already partners. In 2014, Micro Port and LivaNova, then known as Sorin Group, established a $20 million China JV to offer LivaNova's cardiac rhythm devices in China. Established in 1998, MicroPort aims to provide affordable high-quality medical devices in China and abroad, many of them minimally invasive.
Canada's Acasti Pharma (NSDQ/TSX: ACST) signed a $133 million non-binding term sheet with an unnamed China pharma for China/Asia rights to its hypertriglyceridemia drug candidate (see story). CaPre, a prescription medication, is a highly concentrated omega-3 phospholipid derived from krill. Acasti believes CaPre is more readily absorbed into the body than competing omega-3 products. Earlier this year, Acasti announced Phase III trials of the candidate, which will use the abbreviated 505(b)(2) pathway for approval in the US.
3D Medicines, a Beijing biopharma, closed a $101 million funding round (see story). 3DMed says its name stands for its three separate oncology technologies: diagnostics, data, and drug development. The company offers next-gen sequencing for early-stage cancer detection, precision medicine diagnosis and innovative drug development. The funding was led by China Reform Holdings (via China State-Owned Assets Venture Investment Fund) and joined by ChinaEquity Group and several unnamed investors.
Beijing's Immunochina raised $7.5 million to support clinical trials of its CAR-T product for lymphoma (see story). Formed by three PhD graduates from Tsinghua University in 2015, Immunochina has started a Phase II trial of its CAR-T candidate in Acute Lymphocytic Lymphoma patients and a Phase I test in Diffuse Large B-cell Lymphoma. The company expects its CAR-T product will be more effective that US-developed candidates.
Lee's Pharm (HK: 0950) and Beijing Shenogen Pharma announced a second cancer partnership that involves Shenogen's icaritin, a small molecule, TCM-derived treatment currently in China Phase III trials for hepatocellular carcinoma (see story). In the latest joint effort, Lee's Pharm will pair its PD-L1 candidate with icaritin. Lee's in-licensed China rights to the PD-L1 molecule from San Diego's Sorrento Therapeutics (NSDQ: SRNE). One year ago, Lee's and Shenogen agreed to co-develop a combination of Lee's Pexa-Vec, an oncolytic virus intended for HCC, and icaritin.
Guangzhou RiboBio signed a strategic partnership agreement with GE Healthcare Life Sciences to build Asia's largest oligonucleotide drug development and manufacturing facility in China (see story). The partnership plans to provide a complete suite of services for global oligonucleotide drug companies. Founded in 2004, RiboBio offers nucleic acid products and services. In 2013, the company built its first cGMP oligonucleotide manufacturing facility. Oligonucleotide drugs, which target disease-specific genes, are being developed to treat cancer, infectious diseases and genetic diseases.

Disclosure: none.
ChinaBio® News

Greg Scott Interviewed at BIO-Europe Spring
How to bring your China assets to China in 8 minutes
---

"Mr. Bio in China."
Mendelspod Interview
Multinational pharma held to a higher standard in China
Partner Event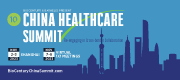 November 2-3, 2023 | Shanghai
November 7-8, 2023 | Digital