Did you know?
ChinaBio® Group is a consulting and advisory firm helping life science companies and investors achieve success in China. ChinaBio works with U.S., European and APAC companies and investors seeking partnerships, acquisitions, novel technologies and funding in China.
Free Newsletter
Have the latest stories on China's life science industry delivered to your inbox daily or weekly - free!
Free Report
Beijing's Institute of Medical Biology Starts Phase II Trial of COVID-19 Vaccine
publication date:
Jun 23, 2020
|
author/source:
Richard Daverman, PhD
Another China-discovered COVID-19 vaccine has started Phase II trials. The latest candidate, based on an inactivated virus, was discovered by Beijing's Institute of Medical Biology at Chinese Academy of Medical Sciences (IMBCAMS). In May, the institute started a China Phase I trial that plans to enroll 942 healthy volunteers to assess efficacy and safety. So far, the ongoing trial has administered the candidate to 200 individuals.
Previously, IMBCAMS claims to have developed the world's first inactivated vaccines for polio and hand-foot-and-mouth disease. There are at least 12 vaccines that have started clinical studies for COVID-19, six of them in China.
The Phase II trial started within the last week. It is designed to determine the optimum dose level of the vaccine as it continues to evaluate whether the potential vaccine candidate causes an immune responses in healthy people.
IMBCAMS, which is affiliated with Peking Union Medical College, is unusual in that it is both a scientific research institute and a production facility. It expects to use its plant to manufacture a coronavirus vaccine, perhaps before the end of the year.
Under China rules, certain groups of people with special needs are able to use experimental vaccines before they are approved under urgent circumstances.
Disclosure: none.
ChinaBio Event
ChinaBio® News

Greg Scott Interviewed at BIO-Europe Spring
How to bring your China assets to China in 8 minutes
---

"Mr. Bio in China."
Mendelspod Interview
Multinational pharma held to a higher standard in China
Partner Event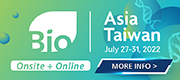 July 27-31, 2022