Did you know?
ChinaBio® Group is a consulting and advisory firm helping life science companies and investors achieve success in China. ChinaBio works with U.S., European and APAC companies and investors seeking partnerships, acquisitions, novel technologies and funding in China.
Free Newsletter
Have the latest stories on China's life science industry delivered to your inbox daily or weekly - free!
Free Report
GenScript's SARS-CoV-2 Antibody Detection Kit OK'd in US
publication date:
Nov 10, 2020
|
author/source:
Richard Daverman, PhD
GenScript USA, a division of China-headquartered GenScript Biotech (HK: 1548), reported its cPass™ SARS-CoV-2 Neutralization Antibody Detection Kit was approved in the US under Emergency Use rules. According to the company, it is the first commercially available test that can specifically detect neutralizing antibodies without the use of live virus. The test measures neutralizing antibodies in any sample, including individuals recovering from COVID-19 or vaccinated against SARS-CoV-2. The test provides results in one hour.
Conventional tests to measure neutralizing antibodies require a high safety-level facility (BSL3) staffed with specialized personnel. Usually, these live virus assays take several days to complete. Due to the unpredictable nature of the live virus and live cell reagents used, they are also difficult to standardize. Results from different facilities may vary, even if the operators follow the same protocol.
In contrast, the cPass™ kit uses pure proteins that can be produced a manner that results in a standardized product. GenScript says that a comparison of the direct clinical performance between the conventional live virus and the cPass™ assay shows results from both tests are strongly correlated.
"Unlike commercially available antibody-based tests that are routinely used for detecting prior exposure to the virus, the cPass™ kit can assess both prior exposure and the presence of neutralizing antibodies in convalescent patients," said David Martz, vice president of new product management in Life Science Group at GenScript, "The cPass™ kit is also a valuable tool for assessing vaccine performance. When vaccine companies start Phase II or III trials, a standardized test that can detect neutralizing antibodies will be needed for a large cohort of patients to evaluate the efficacy of vaccines within different populations and regions."
"The cPass™ test can also be used to screen animals for SARS-CoV-2 infection without modification, as it works in a species-independent manner," added Professor Linfa Wang from the Programme in Emerging Infectious Diseases of Duke-National University of Singapore Medical School, whose team pioneered the development of this novel test platform.
GenScript Biotech describes itself as a global biotechnology group that is based on its gene synthesis technology. The company has developed four major platforms: 1) the global cell therapy platform, 2) the biologics contract development and manufacturing organization (CDMO) platform, 3) the contract research organization (CRO) platform and 4) the industrial synthesis product platform.
GenScript is also parent to Nanjing Legend, the company whose CAR-T candidate surprised ASCO in 2017 with impressive results in an early multiple myeloma trial. Janssen paid $350 million upfront to partner the drug. In June, Legend (NSDQ: LEGN) priced its NASDAQ IPO above the expected range, raising $424 million. The ADS's climbed 60% higher in trading, giving Legend a market capitalization of nearly $5 billion.
See our other articles on GenScript.
Disclosure: none.
ChinaBio® News

Greg Scott Interviewed at BIO-Europe Spring
How to bring your China assets to China in 8 minutes
---

"Mr. Bio in China."
Mendelspod Interview
Multinational pharma held to a higher standard in China
Partner Event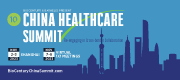 November 2-3, 2023 | Shanghai
November 7-8, 2023 | Digital