Did you know?
ChinaBio® Group is a consulting and advisory firm helping life science companies and investors achieve success in China. ChinaBio works with U.S., European and APAC companies and investors seeking partnerships, acquisitions, novel technologies and funding in China.
Free Newsletter
Have the latest stories on China's life science industry delivered to your inbox daily or weekly - free!
Free Report
Exclusive: How Sequencing Firm ReadCoor Came to be Acquired by 10x Genomics
publication date:
Oct 11, 2020
|
author/source:
Richard Daverman, PhD
Fifteen minutes into his first meeting over breakfast with Rich Terry, Co-founder and CEO/CTO of ReadCoor, Dr. Min Cui, Founder and Managing Partner of Decheng Capital, had already made the decision to invest in ReadCoor. "It was a no-brainer for us," said Dr. Cui. "We knew in situ sequencing would revolutionize the field of functional genomics, and ReadCoor would be the technology leader."
Last week, 10X Genomics announced it will acquire ReadCoor for $350 million in cash and stock (see story). "ReadCoor's technology is an extension of single cell genomics and truly revolutionary. It can sequence a large amount of RNA in cells while cellular and tissue structures are intact," said Victor Tong, a Partner at Decheng and Chairman of ReadCoor.
ReadCoor's technology links sequencing information and its location, collecting more than tissue and cellular structural information. It also supplies genomics (DNA), transcriptomics (mRNA) and proteomics (protein) data. This is critical for biomedical research, pharmaceutical development and clinical applications, particularly in oncology. By looking at the tissue in situ, clinicians have a new tool to identify how the different cells interact with one another and to specify the mutations that drive cancers. This provides advantages over single cell sequencing and especially over bulk sequencing, which captures only an average.
Decheng discovered ReadCoor at just the perfect time. Two months before Dr. Cui's breakfast meeting with Rich Terry in 2015, Cellular Research, a Silicon Valley company devoted to single cell RNA sequencing, was acquired by Becton Dickenson for $130 million. That was a quick exit for Decheng as the acquisition took place only four months after the VC firm made its investment.
Cellular Research gave Decheng first-hand knowledge in the sector, and they had a clear picture of what they were looking for next. According to Tong, "The field of single cell research was starting to explode at the time, but it was still the early days of the growth cycle."
ReadCoor's technology came from Dr. George Church's lab at Wyss Institute for Biologically Inspired Engineering. As one of the pioneers in personal genomics and synthetic biology, Dr. Church developed a spatial sequencing platform, Fluorescent in situ Sequencing (FISSEQ). Dr. Church is a co-founder of ReadCoor.
Decheng had the confidence that comes from hands-on experience with genomics companies. Tong said, "We had a strong conviction, and we had previously invested in Ion Torrent, Cirina/Grail, and Cellular Research. So we had built an ecosystem."
Decheng led ReadCoor's $23 million Series A financing and the $27 million Series B round, even though it is unusual for a VC firm to lead two rounds. "We offered to lead the Series B round, which saved the company's management time and energy. They appreciated that," he said. Decheng also invited Vivo Capital and LAV to be co-investors in Series A and Pavilion Capital in Series B.
Though Decheng saw the possibility in the technology, not everyone accepted it as quickly. "Over the next two or three years, people in the field still did not really understand the true power of spatial-omics or what you can do with it," said Tong.
For Tong, the significance of the technology is easy to explain. It's like the difference between a telephone book and Google maps, he says. "Spatial-omics is like Google maps for sequencing. Instead of a phone book with just a phone number, you get pictures, a map, directions, a menu and reviews."
By 2019, however, spatial-omics had become an important topic. And, earlier this year, ReadCoor reached a major turning point at a scientific conference. ReadCoor announced it would hold an early commercial launch of its benchtop instrument at the Advances in Genome Biology and Technology (AGBT) conference, which was held on Marco Island in February. The line of people waiting to be admitted to the session stretched to 100 yards, and Decheng knew they really had something special.
To Dr. Cui, it was history repeating itself. Shortly after he invested in Ion Torrent Systems on behalf of Bay City Capital in 2010, the company came to AGBT and surprised the world with its Personal Genome Machine. Six months later, Ion Torrent System was acquired by Life Technologies for $725 million.
When asked what the ReadCoor means, Tong said the "Coor" refers to coordinates, so it literally means "Read the Coordinates." He believes the beauty of the company's technology is that its device offers true 3D and in situ sequencing in a fully integrated benchtop machine, combining imaging and sequencing in a single instrument without needing an external sequencer.
For Decheng, its experience with ReadCoor has been a "special journey." Decheng discovered the technology while it was still in Dr. Church's Harvard Lab. They say that working with Rich Terry and the core team, many of whom graduated from Dr. Church's lab, has been "rewarding and joyful." As one of Decheng's several successful genomics companies, ReadCoor underscores that Decheng has made a sizeable contribution to the genomic sequencing field.
See our other articles on Decheng Capital and ReadCoor.
Disclosure: none.
ChinaBio® News

Greg Scott Interviewed at BIO-Europe Spring
How to bring your China assets to China in 8 minutes
---

"Mr. Bio in China."
Mendelspod Interview
Multinational pharma held to a higher standard in China
Partner Event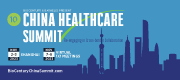 November 2-3, 2023 | Shanghai
November 7-8, 2023 | Digital