Did you know?
ChinaBio® Group is a consulting and advisory firm helping life science companies and investors achieve success in China. ChinaBio works with U.S., European and APAC companies and investors seeking partnerships, acquisitions, novel technologies and funding in China.
Free Newsletter
Have the latest stories on China's life science industry delivered to your inbox daily or weekly - free!
Free Report
Everest in $500 Million Deal for mRNA Products, including COVID-19 Vaccine
publication date:
Sep 13, 2021
|
author/source:
Richard Daverman, PhD
Shanghai Everest Medicines (HK 1952) announced a $500 million two-part deal with Providence Therapeutics of Calvery, Canada for mRNA products. Initially, Everest will acquire China-Asia rights to Providence's mRNA clinical stage COVID-19 vaccine for $50 million upfront and $100 million in profit sharing. The two companies will also enter a 50/50 global collaboration for two additional Providence mRNA prophylactic or therapeutic products, also with a $50 million upfront payment and up to $300 million in sales milestones (which will be paid in Everest stock).
Providence's lead mRNA COVID-19 vaccine candidate, PTX-COVID19-B, is currently in Phase II clinical trials. It has been shown to be generally safe and well tolerated. Tthe PTX-COVID19-B dosed subjects have high neutralization titers against the original strain of SARS-CoV-2 (G614). All participants produced neutralizing antibodies after the first dose, which increased more than 10-fold after the second dose.
The sera from PTX-COVID19-B vaccinated subjects had high neutralization titers against current variants of concern (Alpha, Beta and Delta) that compare favorably to currently approved mRNA vaccines.
Also, as part of the first part of the collaboration, Everest will have rights to Providence's next generation mRNA COVID-19 pre-clinical vaccine candidates against specific viruses of concern. Everest will have rights to the vaccines in Greater China, Brunei, Cambodia, Indonesia, Laos, Malaysia, Myanmar, Pakistan, Philippines, Singapore, Thailand, Timor-Leste and Vietnam.
In the second collaboration, Everest will have access to Providence's mRNA Platform to discover vaccines for other prophylactic and therapeutic areas. The agreement includes full technology transfer of Providence's current and future manufacturing processes. This agreement will allow Everest to develop and manufacture important medicines locally, offering differentiated mRNA therapies for a range of diseases in Southeast Asia.
"We're thrilled to enter into this agreement with a strong partner such as Everest as we work together to bring novel mRNA vaccines, like PTX-COVID19-B, to patients in need around the world and help combat COVID-19 as well as other diseases," said Mr. Brad Sorenson, CEO of Providence Therapeutics. "In addition, this transaction structure with equity consideration and profit-sharing helps to align ongoing corporate interests between Everest and Providence, fostering future collaboration for innovative mRNA vaccine development across a range of disease areas."
"I am excited to work with Providence, and we share in their passion to make affordable, innovative, high quality medicines available to patients in need. We believe that mRNA vaccines for COVID19 can provide another option in the armamentarium for fighting this pandemic," said Kerry Blanchard, MD, PhD, CEO of Everest Medicines. "The rapid development and commercialization of PTX-COVID19-B and PTX-COVID19-Variant, two leading mRNA COVID-19 vaccine pipeline products, provide significant opportunity to Everest and Providence, as well as to patients in Asia."
Everest, a China in-licensing company, has developed a portfolio of eight candidates (before this transaction) with potential to be global first-in-class or best-in-class drugs, many of them in late stage clinical development. The company was formed by CBC (originally C-Bridge Capital).
See our other articles on Everest.
Disclosure: none.
ChinaBio® News

Greg Scott Interviewed at BIO-Europe Spring
How to bring your China assets to China in 8 minutes
---

"Mr. Bio in China."
Mendelspod Interview
Multinational pharma held to a higher standard in China
Partner Event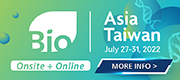 July 27-31, 2022