Did you know?
ChinaBio® Group is a consulting and advisory firm helping life science companies and investors achieve success in China. ChinaBio works with U.S., European and APAC companies and investors seeking partnerships, acquisitions, novel technologies and funding in China.
Free Newsletter
Have the latest stories on China's life science industry delivered to your inbox daily or weekly - free!
Free Report
Week in Review: Xynomic Signs $502 Million Deal for Boehringer's RAF Inhibitor
publication date:
Nov 4, 2017
|
author/source:
Richard Daverman, PhD
Deals and Financings
Xynomic Pharma, a US-Shanghai clinical-stage oncology drug developer, acquired exclusive global rights to a 2nd-generation RAF inhibitor from Boehringer Ingelheim (see story). Xynomic, which hopes BI 882370 will become a best-in-class drug, agreed to a $502 million package that includes upfront, milestone and royalty payments. Specific financial details were not disclosed. Formed in 2016 by US-China industry veterans, the company plans to in-license and develop oncology drug candidates for China, the US and the rest of the world.
Japan's Sumitomo Dainippon Pharma (TSE: 4506) announced a $300 million deal to develop Poxel's (Euronext: POXEL) novel type 2 diabetes treatment in Japan, China and eleven other SE Asian countries (see story). Poxel, a French biopharma, has completed Phase II testing of Imeglimin, a treatment for mitochondrial dysfunction, in the US, Europe and Japan. Sumitomo plans to begin a Phase III trial in Japan before the end of the year. Japan is expected to be the drug's second largest global market after the US. The two companies did not estimate China's market size for Imeglimin.
Annoroad, a Beijing genetics services company, raised $100 million in a Series C financing, led by SAIF Partners and joined by SBCVC, Shenzhen GTJA Investment Group and Ping An Ventures (see story). Founded in 2012, Annoroad makes non-invasive prenatal diagnostic tests and also assists life science companies in their genetic research. The company has formed partnerships with Illumina (NSDQ: ILMN) for sequencing, Intel (NSDQ: INTC) for precision medicine and AliCloud (NYSE: BABA), for a cloud-based bioinformatics program called Solar Genomics.
Two China healthcare companies -- Tonghua Golden-Horse Pharma (SHZ: 000766) and Golden Meditech Holdings (HK: 0801) -- will submit bids in the second round of an auction to acquire I-MED Radiology, an Australian diagnostics service company (see story). The bidding is expected to top $765 million. With nearly 200 clinics across Australia, I-MED is the nation's largest diagnostic imaging services provider with 18% of the market. In 2016, I-MED reported $467 million in sales and $77 million in EBITDA.
Shanghai Fosun Pharma (SHA: 600196; HK: 2196) will pay up to $98 million to buy the 69% of Henlix Biotech it doesn't already own (see story). Henlix, founded by two US-biopharma veterans in 2010, is a Taiwan-San Francisco innovative biotech that is developing both biosimilars and novel drugs. It has at least four candidates that have either started clinical trials or filed for IND approvals. Fosun will purchase Henlix through its Fosun Henlius subsidiary, a Shanghai company that develops biosimilars.
Shanghai Fosun Pharma (SHA: 600196; HK: 2196) will pay $73 million to acquire Tridem Pharma SA, a French drug distributor with operations in 21 French-speaking African countries (see story). The company is said to be the third-largest drug distributor in its territories with 600 employees. Fosun positioned its latest acquisition as one that would expand its presence in Europe and Africa. Tridem is headquartered in Toulouse in southwestern France.
iPharma of Hong Kong in-licensed global rights from Boehringer Ingelheim to manufacture, develop, and commercialize BI 853520, a focal adhesion kinase inhibitor (FAKi) aimed at solid tumor cancers (see story). iPharma is a joint venture between i-Bridge Capital, a China pharma investor, and BioLineRx (NSDQ: BLRX), an Israeli biopharma. iPharma plans to start Phase I/II studies of BI 853520 in 2018 in combination with immune checkpoint inhibitors and/or potentially other therapies. iPharma will make an undisclosed upfront payment, plus pay milestones and royalties, though details were not disclosed.
Beijing's Sinotau Pharma signed a non-binding MOU with Navidea Biopharma (NYSE: NAVB) to transfer rights for Navidea's beta-amyloid imaging agent to Cerveau Technologies (see story). Cerveau is a Boston joint venture owned by Sinotau and Canada's Enigma Biomedical. Currently, Sinotau is suing Navidea. It charges Navidea did not transfer the global rights for the beta-amyloid imaging agent, NAV4694, to Sinotau as previously agreed. In 2014, Navidea in-licensed rights to NAV4694 from AstraZeneca (NYSE: AZN), but later decided to emphasize other projects.
Guangzhou Pharma may partner with Teva Pharma (NYSE: TEVA), the world's largest generic drugmaker, to form a JV that would bring the Israeli company's generics to China, according to a Bloomberg article (see story). Teva refused to confirm the JV plans, but it didn't deny them either. The two companies already have a relationship: Guangzhou Pharma is awaiting China approval of several Teva generics. Teva does not currently have a major China presence, a surprise given the company's size and generic drug offerings.
CRO/CMO News
WuXi Biologics (HK: 2269), a Shanghai CRO/CMO, opened a joint laboratory with Pall Corporation, a filtration/purification specialist, to lower the cost of making monoclonal antibodies by improving continuous processing techniques (see story). The 3-year project aims to lower the cost of manufacturing mAbs significantly -- to $5/g. Initially, the companies will focus on continuous operation of individual processes. Ultimately, they will work on optimizing downstream processing development and production.
Trials and Approvals
Eye Tech Care SA, a French medical device company, received CFDA approval to begin marketing its EyeOP1® glaucoma treatment product in China (see story). EyeOP1 is an high-intensity focused ultrasound device that is the first non-invasive treatment for glaucoma in China. It treats the disease in a three-minute session that has little risk of side effects. In early 2016, Eye Care Tech raised $27 million in funding from China's Everpine Capital to support China development of the device.
Disclosure: none.
ChinaBio Event
ChinaBio® News

Greg Scott Interviewed at BIO-Europe Spring
How to bring your China assets to China in 8 minutes
---

"Mr. Bio in China."
Mendelspod Interview
Multinational pharma held to a higher standard in China
Partner Event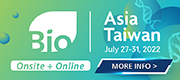 July 27-31, 2022