Did you know?
ChinaBio® Group is a consulting and advisory firm helping life science companies and investors achieve success in China. ChinaBio works with U.S., European and APAC companies and investors seeking partnerships, acquisitions, novel technologies and funding in China.
Free Newsletter
Have the latest stories on China's life science industry delivered to your inbox daily or weekly - free!
Free Report
Shenzhen Proposes Creation of New Biotech Park
publication date:
Sep 25, 2013
|
author/source:
Richard Daverman, PhD
The Development and Reform Commission of Shenzhen has completed the first draft of a plan to develop a new biotech park, Shenzhen International Bio-Valley. It hopes to attract world-class companies to the park and establish cooperative relationships between the new companies and local biopharmas in Shenzhen. There are already 2000 relationships between Shenzhen pharmas and international entities. These will form a base for future growth.

Editors Note: We just returned from three days in Shenzhen, meeting with government officials and attending their 2nd annual Biotech conference organized by BGI and Beike. Shenzhen is making an impressive push from "IT" to "BT" with this park and is putting their money where their mouth is. The question for any new life science park is always, "Will it work?" With well over 100+ parks in China, and new ones cropping up literally every day, only time will tell. Greg
"Baguang in eastern Shenzhen will be the core area of the biotech valley, which will also cover Dapeng and Yantian. The valley is expected to provide an international cooperation platform for the city's biotech industry and give full play to Shenzhen's advantages in genetic science and technology, technology integration, and innovation," said Wu You, deputy chief of the Shenzhen Development and Reform Commission. "Shenzhen is home to BGI-Shenzhen and Beike Biotechnology and we need more enterprises with their competence in the biotech industry. A platform is needed to facilitate the development."
Shenzhen's biotech industry has achieved annual sales income of 100 billion RMB ($16.2 billion) and an added value of 20 billion RMB, according to Tang Jie, a vice mayor of Shenzhen.
"We hope the industry's added value will exceed 200 billion within 10 years, which is an achievable target," Tang said. "Scientific research institutions that will establish a presence in the biotech valley must be at the top of their field and develop close relationships with institutions in Shenzhen."
Wu acknowledged that it could be difficult to gather professionals and teams in Shenzhen to generate innovative enterprises. It will be necessary to upgrade education to provide the kinds of talented workers that innovative companies need, he added.
"Shenzhen will uphold its traditions of developing from weak to strong. It is our weakness, but it also makes it possible for Shenzhen to move forward," said Vice Mayor Tang Jie.
Plans for the biotech hub were discussed in strategy sessions held during the second Shenzhen International Biotech Innovation Forum & Exhibition, held Sept. 25-27.
Disclosure: none.
ChinaBio Event
ChinaBio® News

Greg Scott Interviewed at BIO-Europe Spring
How to bring your China assets to China in 8 minutes
---

"Mr. Bio in China."
Mendelspod Interview
Multinational pharma held to a higher standard in China
Partner Event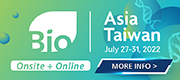 July 27-31, 2022