Did you know?
ChinaBio® Group is a consulting and advisory firm helping life science companies and investors achieve success in China. ChinaBio works with U.S., European and APAC companies and investors seeking partnerships, acquisitions, novel technologies and funding in China.
Free Newsletter
Have the latest stories on China's life science industry delivered to your inbox daily or weekly - free!
Free Report
California and China Agree to Collaborate on Stem Cells
publication date:
Oct 19, 2009
|
author/source:
Richard Daverman, PhD
The California Institute for Regenerative Medicine (CIRM) and the Chinese Ministry of Science and Technology (MOST) have agreed to collaborate on stem cell research. The agreement will make it easier to form cross-border teams that are working in similar areas. If the teams' funding requests are approved, the researchers in each country will be supported by their respective agency, CIRM or MOST. The formal announcement, made today, adds details to a story that
ChinaBio® Today
originally broke late last week.
Researchers will apply jointly for funding through a process that follows CIRM and MOST procedures. The goal of the agreement is to increase the scientific expertise that can be brought to bear on research in a specific area. Both parties stressed that all research, especially in clinical trials, will uphold the strictest ethical standards.
The agreement was signed at CIRM headquarters by Jin Xiaoming, MOST's Director General for its Department of International Cooperation, and Alan Trounson, President of CIRM.
Previously, CIRM has signed international collaboration agreements with six other countries: Germany, the United Kingdom, Canada, Victoria Australia, Spain and Japan.
"Our collaboration will benefit patients in our countries and patients around the globe," said Wan Gang, Minister, MOST. "We should be aware that stem cell research will require a long-term effort and basic research to address unanswered questions. When we move to medical therapies, it must be with the highest standards."
"One of CIRM's primary goals is to accelerate the field of stem cell research as a whole, and in some instances we can do this more effectively through collaborations that involve the best scientific endeavors, regardless of geography," said CIRM's Trounson. "China is developing a major national program in stem cells and regenerative medicine that can be effectively matched with California's excellence in stem cell science that is rapidly evolving in academic and biotechnology settings. I would expect major developments for patients to occur through this new partnership."
CIRM was established in 2005 by a California ballot initiative that provided $3 billion in funding for stem cell research in California institutions. The money is to be allocated over 10 years. So far, CIRM has approved 307 research and facility grants for a total of more than $781 million. CIRM claims to be the largest source of funding for human embryonic stem cell research in the world.
See our other articles on
CIRM
.
Disclosure: none.
ChinaBio® News

Greg Scott Interviewed at BIO-Europe Spring
How to bring your China assets to China in 8 minutes
---

"Mr. Bio in China."
Mendelspod Interview
Multinational pharma held to a higher standard in China
ChinaBio® Events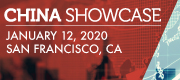 San Francisco, USA
January 12, 2020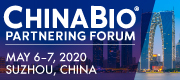 ChinaBio Partnering Forum 2020
Suzhou, China
May 6-7, 2020