Did you know?
ChinaBio® Group is a consulting and advisory firm helping life science companies and investors achieve success in China. ChinaBio works with U.S., European and APAC companies and investors seeking partnerships, acquisitions, novel technologies and funding in China.
Free Newsletter
Have the latest stories on China's life science industry delivered to your inbox daily or weekly - free!
Free Report
Week in Review: Keymed/Lepu Sign $1.2 Billion Deal Out-licensing Claudin 18.2 ADC to AstraZeneca
publication date:
Feb 25, 2023
|
author/source:
Richard Daverman, PhD
Deals and Financings
Chengdu Keymed Bio (HK: 02162) and Lepu Biopharma (HK: 02157) out-licensed global rights for their partnered Claudin 18.2 antibody drug conjugate to AstraZeneca (NSDQ: AZN) in a deal that includes $63 million upfront and up to $1.1 billion in milestones (see story). KYM Biosciences, a JV formed by Keymed and Lepu, is currently conducting a China Phase I trial of CMG901 in patients with Claudin 18.2-positive solid tumors including gastric cancers. Preliminary results suggest that CMG901 has a favorable safety and tolerability profile, with an encouraging response rate of 75% among eight patients. Keymed believes the candidate has first-in-class potential.
San Francisco's Kinnate Biopharma (NSDQ: KNTE) bought out Series A investors in Kinnjiu, a Kinnate joint venture formed to bring kinase inhibitors to Greater China (see story). The company paid $24 million to acquire all issued and outstanding Series A preferred Kinnjiu shares from OrbiMed and Foresite Capital Management, using a combination of Kinnate shares and cash. Kinnate, a clinical-stage precision oncology company, said the acquisition will not hurt its cash runway. The company also announced that it has started a China Phase I clinical trial of its pan-RAF inhibitor, exarafenib.
The $937 million agreement between Beijing InnoCare (SHA: 688428) and Biogen for an MS drug has been unwound just a year and a half after it was announced (see story). Biogen returned the ex-China rights to InnoCare for orelabrutinib, a BTK inhibitor, as a therapy for MS, saying Biogen "has lost its way" and needs to focus on candidates that offer a better chance of increasing the company's revenues. In late 2021, Biogen paid $125 million upfront for the BTK rights. Orelabrutinib is a highly selective BTK inhibitor developed by InnoCare to treat cancers and autoimmune diseases.
Trials and Approvals
Beijing's BeiGene (NASDAQ: BGNE; HKEX: 06160; SSE: 688235) announced its very successful PD-1 drug, tislelizumab, was approved as a first line therapy for gastric cancer, the tenth indication for the drug in China (see story). In its Q3 financial report, BeiGene said China revenues for tislelizumab were $128 million for the three months, a 62% increase over the year earlier. The company added that it booked $38 million during the quarter from partial recognition of the upfront payments from its out-licensings to Novartis of $650 million for tislelizumab and $300 million for ociperlimab, a TIGIT inhibitor.
Suzhou Neurophth Biotech reported it has dosed the last patient in a China Phase III trial of its gene therapy for Leber hereditary optic neuropathy, which causes blindness in adult patients (see story). The company said it hopes to market the product soon. NR082 is a novel recombinant adeno-associated viral vector, serotype 2, containing a mitochondria codon-optimized NADH-dehydrogenase subunit 4 (ND4) gene. In investigator-led studies, the ND4 gene therapy produced durable clinical responses of up to 90 months. The therapy is a one-time therapy for a disease that currently has no effective
Beijing InnoCare (HK: 09969; SHA: 688428) and Keymed Bio (HK: 02162) of Chengdu have started a China trial of their partnered immunotherapy, an anti-CC chemokine receptor 8 (CCR8) monoclonal antibody (see story). The candidate, ICP-B05 (CM369), is being developed by Tiannuojiancheng Pharma, a JV established between the two companies. InnoCare and Keymed believe ICP-B05 (CM369) offers a more specific way to deplete Tregs in the tumor microenvironment than competitors. The candidate is a potential first-in-class drug that will be tested as a monotherapy or in combination with other therapies for various cancers.
Accutar Biotechnology enrolled the first patient in a China Phase I trial of AC0176, an oral chimeric degrader molecule aimed at Androgen Receptor (AR) protein in patients with metastatic Castration Resistant Prostate Cancer (mCRPC) (see story). The company uses its AI-based platform to discover drug candidates with greater high potency and selectivity. Accutar is already testing AC0176 in the US. In 2022, the New Jersey-Shanghai company started China trials for a breast cancer candidate, a chimeric degrader molecule designed to target ERα protein.
Shenzhen Fapon Biopharma reported that its anti-CD47 monoclonal antibody candidate was approved to start US trials for advanced malignancies (see story). The company says FP002, a humanized IgG4 mAb, binds strongly to the CD47 protein on the surface of tumor cells and weakly to human red blood cells. According to the company, the novel antibody does not cause hemagglutination but has proven to be safe and with better efficacy than the competition in multiple preclinical tumor models. Fapon believes FP002 could become the best-in-class drug worldwide.
Disclosure: none.
ChinaBio® News

Greg Scott Interviewed at BIO-Europe Spring
How to bring your China assets to China in 8 minutes
---

"Mr. Bio in China."
Mendelspod Interview
Multinational pharma held to a higher standard in China
Partner Event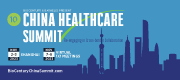 November 2-3, 2023 | Shanghai
November 7-8, 2023 | Digital