Did you know?
ChinaBio® Group is a consulting and advisory firm helping life science companies and investors achieve success in China. ChinaBio works with U.S., European and APAC companies and investors seeking partnerships, acquisitions, novel technologies and funding in China.
Free Newsletter
Have the latest stories on China's life science industry delivered to your inbox daily or weekly - free!
Free Report
Week in Review: Henlius Signs $196 Million Deal for Two Oncology Bifunctional Sialidase Candidates
publication date:
Jul 2, 2022
|
author/source:
Richard Daverman, PhD
Deals and Financings
Shanghai Henlius Biotech (HK: 2696) acquired Greater China rights to two early-stage bifunctional sialidase candidates from Palleon Pharma, a Waltham, MA biopharma, in a deal with $196.5 million in development and sales milestones (see story). Palleon develops glycol-immunology products for cancer and inflammatory diseases. Henlius will have rights to develop Palleon's bifunctional HER2-Sialidase, currently in preclinical development, and a second bifunctional sialidase to be developed and aimed at a proprietary Henlius target. Henlius develops affordable and innovative biologic for indications in oncology, autoimmune and ophthalmic diseases.
Shanghai's GenFleet Therapeutics will conduct a Phase IIb China clinical trial of BioLineRx's (NSDQ: BLRX; TASE: BLRX) Motixafortide as a first-line therapy for patients with pancreatic ductal adenocarcinoma (PDAC) (see story). GenFleet will be responsible for all costs of the 200-patient trial. In return, the company will be eligible for low-to-mid single digit royalties on global sales of the drug. GenFleet is a novel drug development company, not a clinical trial partner, so GenFleet may be interested in combining Motixafortide with its own candidates. In the trial, Motixafortide will be tested together with a PD-1 and chemotherapy. BioLineRx is a Tel Aviv biopharma.
Shanghai Zai Lab (NSDQ: ZLAB; HK: 9688) has changed its Hong Kong listing from secondary listing status to primary listing. Zai says it now has dual-primary status in the US and Hong Kong (see story). Zai is one of many China biopharmas that faces de-listing from a US exchange because of its financial auditor: China does not allow domestic companies to open their financial records to foreign auditors, but the US has will de-list any China company that does not allow US-certified auditors complete access to its financial data. A few months ago, China said it would change its rules, but so far no formal agreement has been announced. Zai seems to be taking the first protective steps against the US de-listing.
COVID-19 Pandemic
Shanghai Clover Biopharma (HK: 02197) reported its COVID vaccine produced a 19-fold increase in neutralizing antibody levels against the Omicron variant when used as a third-shot booster (see story). Clover used its Trimer-Tag™ platform to develop SCB-2019, a stabilized trimeric form of the S-protein that is based on the original strain of the SARS-CoV-2 virus. It combined the antigen with Dynavax's CpG 1018 advanced adjuvant and aluminum hydroxide (alum). Clover expects the vaccine will prove to be an effective universal booster for all vaccines.
Trials and Approvals
Hangzhou Akeso (HK: 9926) announced its PD-1/CTLA-4 bi-specific antibody was approved to launch in China as a second line therapy for relapsed or metastatic cervical cancer (R/M CC) patients who progressed after platinum-based chemotherapy (see story). Globally, cadonilimab injection is first dual immune checkpoint inhibitor bi-specific antibody approved for commercialization. Akeso is continuing to conduct multiple trials of cadonilimab as a first-line therapy for cervical cancer and in solid tumor cancer indications.
Suzhou Innovent Biologics (HK: 01801) (NYSE: LLY) and Lilly announced their partnered PL-1 inhibitor was approved in China for its sixth indication: first-line treatment of difficult gastric or gastroesophageal junction adenocarcinoma (see story). The regimen combines Innovent's Tyvyt® (sintilimab injection) with fluorouracil and platinum-based chemotherapy. Sintilimab is a PD-1 immunoglobulin G4 monoclonal that binds to PD-1 molecules on the surface of T-cells, reactivating T-cells to kill cancer cells. Innovent is conducting more than 20 clinical studies of sintilimab in a variety of cancers, including over 10 registrational/pivotal clinical trials.
Beijing's BeiGene (NSDQ: BGNE; HK: 06160; SHA: 688235) announced positive results from a global Phase III trial of its PD-1 plus chemotherapy as a therapy for esophageal squamous cell carcinoma (ESCC) (see story). Tislelizumab plus chemotherapy increased overall survival to 17.2 months against 10.6 months for chemotherapy alone. The Phase III trial tested tislelizumab as a first-line therapy in patients with advanced or metastatic ESCC. The PD-1 is already approved as a second line ESCC treatment in China. In early 2021, BeiGene out-licensed ex-China rights for the PD-1 to Novartis in a $2.2 billion agreement.
Hangzhou Ascletis Pharma (HK: 1672) reported that chronic hepatitis B patients experienced a "functional cure" after being treated with its PD-L1 antibody (see story). In a Phase IIb clinical trial, 42.9% of chronic hepatitis B patients who received ASC22 (envafolimab) experienced a sustained HBsAg loss. http://www.chinabiotoday.com/articles/ascletis-pdl1-chbThe company has also started trials of the PD-L1 for HIV in China and the US. Ascletis's initial project was Ganovo, an interferon-free therapy for hepatitis C virus, which was approved for China use in 2018.
Suzhou Ascentage Pharma (HK: 6855) has been cleared to start US trials of its novel inhibitor of the embryonic ectoderm development (EED) protein, which will be tested in patients with solid tumors or hematologic malignancies (see story). The EED protein can stimulate the methyltransferase activity of EZH2, which promotes the development and progression of tumors. According to Ascentage, APG-5918 is an orally active, potent, selective, small-molecule EED inhibitor with high binding affinity. By regulating tumor epigenetics and microenvironment, the company believes APG-5918 has the potential to overcome tumor resistance and deliver complete and durable tumor regression.
Harbour BioMed (HK: 02142) was approved to start US Phase I trials of its B7H4x4-1BB bispecific antibody in patients with solid tumor cancers (see story). HBM said HBM7008 is a first-in-class bispecific antibody targeting B7H4 and 4-1BB that activates T cells via 4-1BB only in a B7H4 positive tumor microenvironment. B7H4 is overexpressed on a variety of solid malignancies, including breast, ovarian, endometrial, and non-small cell lung cancers. In May, HBM started Australian trials of the bispecific. Harbor BioMed is headquartered in Cambridge, MA, with facilities in Rotterdam and Suzhou.
Disclosure: none.
ChinaBio Event
ChinaBio® News

Greg Scott Interviewed at BIO-Europe Spring
How to bring your China assets to China in 8 minutes
---

"Mr. Bio in China."
Mendelspod Interview
Multinational pharma held to a higher standard in China
Partner Event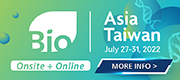 July 27-31, 2022