Did you know?
ChinaBio® Group is a consulting and advisory firm helping life science companies and investors achieve success in China. ChinaBio works with U.S., European and APAC companies and investors seeking partnerships, acquisitions, novel technologies and funding in China.
Free Newsletter
Have the latest stories on China's life science industry delivered to your inbox daily or weekly - free!
Free Report
Exclusive Interview: Perceptive Advisors Launches LianBio with a New Model to Take US Assets to China
publication date:
Aug 11, 2020
|
author/source:
Richard Daverman, PhD
Two years ago, Perceptive Advisors, a successful US investor in public and private life science companies with a $7 billion portfolio, realized it didn't know enough about China. "We decided the firm needed to get exposure to China," said Adam Stone, Chief Investment Officer at Perceptive in an exclusive interview with ChinaBio® Today. "We had some knowledge about access and regulatory reforms in China; we knew MNCs were having success there; but it was a significant blind spot for us. We needed to stop ignoring China."
That corporate epiphany kicked off an investigation with a specific purpose: Perceptive needed to understand China, but more specifically, it needed to figure out how its expertise could best be leveraged there.
Today, as the result of that investigation, Perceptive has founded, funded and launched LianBio, a Princeton-Shanghai company, now emerging from stealth mode with three assets in hand from Perceptive portfolio companies for development in China.
Key to understanding LianBio is Perceptive itself and its many relationships with US companies -- it has made investments in 150 public and 80 private biopharmas. In its 21 years of existence, it has returned upwards of 40% CAGR to investors from a combination of listed stock trading and venture/growth investing. As a result of its activity, Perceptive has a broad selection of candidates from its portfolio companies to introduce into China.
But these relationships only "allow us to get in the door, they don't get us the deal," said Stone. "The team on the ground is what will win us the deals. We have to assure companies that their assets will be in good hands in China."
After all, he reasoned, biopharma companies are handing their important assets over to another company that is operating in Asia. They may have trepidations about the management team, about reporting, about adverse event disclosure, etc. These are concerns that Perceptive feels it can easily overcome. "We can augment and accelerate their development strategy," said Stone.
Added Konstantin Poukalov, Perceptive's Managing Director, Strategy and Executive Chairman of LianBio, "Perceptive will build LianBio as a company of depth as well as a company of scale."
LianBio
To run LianBio, Perceptive has made two key hires, both with extensive cross-border biopharma experience: Bing Li, PhD, as CEO and Debra Yu, MD, as President and Chief Business Officer. Dr. Li will be in Shanghai running the company's development and commercialization operations, while Dr. Yu will split her time between Shanghai and Princeton overseeing alliances with partners and developing new business.
Dr. Yu told ChinaBio® Today, also in an exclusive interview, that she was drawn to LianBio because of its "next generation model," a strong pipeline with an anchoring relationship to Perceptive and its portfolio companies that offer many high quality assets. She said, "Our unique feature is – we are moving beyond mere innovation to focus on paradigm shifting medicines, leveraging Perceptive's relationships into biotech's high flyers."
The relationship with Perceptive has made it easier to hire quality people in China and the US. "Developers want to work on important projects," Dr. Yu said. "The ability to attract this kind of talent in all areas is because the platform is so special. We have been able to recruit based on our unique model. Top developers trust that Perceptive will bring in a very high level of products." So far, LianBio has about 30 employees, and it will raise its headcount to 50 by year-end, with longer term expectations for 100 or more.
After 30 years in pharma, the last 13 in China developing cross-border relationships, Dr. Yu was anxious to take her broad experience as a scientist, VC, investment banker and executive at both China's largest CRO and a major multinational pharma, and put all of it to use.
Perceptive's founding vision is inspiring," Dr. Yu said, adding that Perceptive's financial support of LianBio is substantial.
One of Dr. Yu's major responsibilities is managing alliances, which gets very high priority in LianBio. "In the US, successful biopharmas weren't always thinking about China. It was often a financing event," she said. "At LianBio, we are going to have people who understand US and China biotech, and we are going to be in the same time zone, and we will service the needs of our US partners."
BridgeBio -- a Major Partner for LianBio
One of LianBio's major relationships is with BridgeBio, one of Perceptive's portfolio companies. LianBio has preferential access to BridgeBio's portfolio of more than 20 assets plus projects in BridgeBio's many affiliates. Two of the three initial assets come from BridgeBio affiliates and LianBio has rights of first negotiation and rights of final refusal over BridgeBio assets in hand today and to be acquired for the next four years, though it will be very selective and partner with only the assets that have the best prospects in China.
Also, according to Perspective's Poukalov, BridgeBio is a true partner, and holds a minor equity position in LianBio. Its CEO, Neil Kumar, has a seat on LianBio's board, and the company will leverage BridgeBio's "excellent BD team" to partner in identifying new opportunities for LianBio.
Initial Assets
LianBio has acquired China rights to three candidates thus far, two of which are in Phase III trials. Using late stage assets, LianBio can build its China development infrastructure more quickly. According to Perceptive's Stone, the company is in discussions to add up to four more assets over the next year or so.
From MyoKardia, LianBio has licensed mavacamten, a first-in-class treatment for hypertrophic cardiomyopathy (HCM). Most western drug candidates being developed for China are in oncology, while cardiovascular projects are much more rare. MyoKardia has completed a successful Phase III trial of mavacamten in the US, and plans to file for US approval next year.
Although it may look as though LianBio was interested in the cardiology candidate because the cardio market in China is underserved, LianBio's Stone said, "Cardio is an opportunity, as are other indications, but we are targeting cardio because we thought mavacamten, specifically, represented a great opportunity."
A second candidate, infigratinib, is a first-in-class, selective FGFR inhibitor from QED Therapeutics, a BridgeBio affiliate. Infigratinib is in Phase III development for cholangiocarcinoma (bile duct cancer) and urothelial carcinoma, among other FGFR-driven diseases. LianBio is testing infigratinib in first line cholangiocarcinoma in mainland China as part of QED's global Phase III study.
In addition, LianBio has licensed a novel SHP2 inhibitor aimed at drug resistant tumors and other hard-to-treat cancers from Navire Pharma, also a BridgeBio affiliate. LianBio will study BBP-398 in combination with other drugs in solid tumors such as NSCLC, colorectal and pancreatic cancer.
Outside the Perceptive Portfolio
According to Perceptive's Stone, LianBio has already received some inquiries from other biopharmas about using its China outreach for their own products, even though Perspective hasn't been public about its China initiative. It is open to expanding beyond its own portfolio, he said, though it will be selective. "LianBio started with low hanging fruit from companies with whom we have relationships," Stone said, but it does not intend to remain exclusive.
While its model appears to be similar to other companies focused on in-licensing assets targeting China's biopharma market, LianBio feels it is a newco with a difference because of the support from Perceptive, both financial and strategic, and the access to the drugs under development from Perceptive's portfolio companies.
LianBio is an auspicious launch for US-China cross-border pharma, and the company seems aware of this. As Dr. Yu explained, giving credit to Poukalov for the idea, the Chinese character for "Lian" means "join," an apt reference to LianBio's next generation business model.
See our other articles on Perceptive Advisors, BridgeBio and MyoKardia.
Disclosure: none.
ChinaBio® News

Greg Scott Interviewed at BIO-Europe Spring
How to bring your China assets to China in 8 minutes
---

"Mr. Bio in China."
Mendelspod Interview
Multinational pharma held to a higher standard in China
Partner Event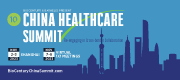 November 2-3, 2023 | Shanghai
November 7-8, 2023 | Digital