Did you know?
ChinaBio® Group is a consulting and advisory firm helping life science companies and investors achieve success in China. ChinaBio works with U.S., European and APAC companies and investors seeking partnerships, acquisitions, novel technologies and funding in China.
Free Newsletter
Have the latest stories on China's life science industry delivered to your inbox daily or weekly - free!
Free Report
Hisun Pharma's Favilavir Approved to Treat Wuhan Coranovirus
publication date:
Feb 18, 2020
|
author/source:
Richard Daverman, PhD
Zhejiang Hisun Pharma (SHA: 600267) reported that favilavir, a generic anti-viral, has been approved by China's NMPA to treat COVID-19, the first approved treatment for the viral outbreak. According to unofficial reports, fapilavir showed efficacy with only minor side effects in an ongoing 70-patient clinical trial in Shenzhen, Guangdong province. The size of the trial and its "ongoing" nature imply that the approval will require further proof before it becomes permanent. Favilavir is a generic version of Fapilavir, an anti-catarrhal drug that clears mucous from the mucous membranes of the airway.
Hisun began producing the anti-viral on Sunday, apparently soon after it was approved.
According to China's Ministry of Science and Technology, favilavir is one of the three drugs that showed encouraging efficacy for blocking the new coronavirus in early clinical trials. The other two are the anti-malaria drug chloroquine and Gilead's as yet unapproved anti-viral remdesivir.
Gilead is testing remdesivir at more than ten medical institutions in Wuhan, but reports say it is having difficulty enrolling patients. It plans to sign up 760 diagnosed patients, something that would not seem to be difficult given the size of the outbreak. However, only 200 people have been recruited as of a few days ago. At the time, the trial had enrolled 168 patients with severe symptoms and 17 with mild and moderate symptoms at the Wuhan sites.
The severely ill patients are required to be within 12 days of disease onset and must not have taken other treatments in the last 30 days. Mild and moderate patients interested in the trial had to be within eight days of disease onset. All candidates are required to have positive lab results.
See our other articles on Hisun Pharma.
ChinaBio® News

Greg Scott Interviewed at BIO-Europe Spring
How to bring your China assets to China in 8 minutes
---

"Mr. Bio in China."
Mendelspod Interview
Multinational pharma held to a higher standard in China
Partner Event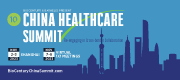 November 2-3, 2023 | Shanghai
November 7-8, 2023 | Digital