Did you know?
ChinaBio® Group is a consulting and advisory firm helping life science companies and investors achieve success in China. ChinaBio works with U.S., European and APAC companies and investors seeking partnerships, acquisitions, novel technologies and funding in China.
Free Newsletter
Have the latest stories on China's life science industry delivered to your inbox daily or weekly - free!
Free Report
WSJ Says China and US are Close to Agreement on Auditing Standoff
publication date:
Aug 26, 2022
|
author/source:
Richard Daverman, PhD
According to a Wall Street Journal report, China and the US are close to solving the accounting rules crisis that threatens to de-list 261 China companies from US exchanges. The list of affected biopharma companies includes BeiGene, Legend Bio, Zai Labs and many more. Under the proposed agreement, US-listed China companies could transfer their audit working papers and records to Hong Kong, where US auditors approved by the Public Company Accounting Oversight Board (PCAOB) would have full access to them. Previously, China maintained that granting complete access to company records would damage its national security.
In April, China's regulators appeared to concede that US auditors could access the records of their domestic companies, with a procedure in place to handle any information that would actually impinge on China's national security. In effect, China was admitting that national security was not an issue for a deep audit of most domestic companies. At the time, there was no mention of Hong Kong as a site where the audits would take place.
For the past 20 years, China companies have been able to list on US exchanges. Of the 261 listings, 163 China companies have been warned that they in danger of being de-listed unless they allow US auditors to conduct a complete audit within the next three years. Most China biopharmas have dual (or triple) listings, one in the US with another in China or Hong Kong. I-Mab is one of only a few companies that trades exclusively in the US.
Some US authorities expressed skepticism that China companies would open their books completely to US auditors, which would be an issue if it turns out to be true. China companies have three years to allow US auditors to see their record before a de-listing can take place. Affected China companies started receiving notice during the last year that they face de-listing if their audits do not comply with US audit standards.
Disclosure: none.
ChinaBio® News

Greg Scott Interviewed at BIO-Europe Spring
How to bring your China assets to China in 8 minutes
---

"Mr. Bio in China."
Mendelspod Interview
Multinational pharma held to a higher standard in China
Partner Event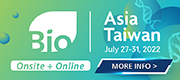 July 27-31, 2022