Did you know?
ChinaBio® Group is a consulting and advisory firm helping life science companies and investors achieve success in China. ChinaBio works with U.S., European and APAC companies and investors seeking partnerships, acquisitions, novel technologies and funding in China.
Free Newsletter
Have the latest stories on China's life science industry delivered to your inbox daily or weekly - free!
Free Report
2021 China Life Science Investment Climbs 55% Over 2021's Results
publication date:
Jan 10, 2022
|
author/source:
Richard Daverman, PhD
According to Greg Scott, Founder and CEO of ChinaBio®, China set impressively higher records in Life Science investing in 2021, despite the COVID-19 pandemic. Most investing categories followed by ChinaBio® hit new all-time highs during the year. He delivered the 2021 Report on China Life Science Investment as the Keynote Address at the virtual China Showcase, part of Biotech Showcase™ (see website), co-sponsored by Demy Colton and EBD Group. The Showcase is taking place January 10-12. His comments are summarized in the article.
2021 China Life Science Investment Climbs 55% Over 2021's Results
In 2021, China set impressively higher records in Life Science investing, despite the COVID-19 pandemic. Most categories followed by ChinaBio® hit new all-time highs, signaling high levels of investments in several areas important to China life science companies. According to Greg Scott, Founder and CEO of ChinaBio®, the total value of China life science transactions climbed 55% from 2020's levels, a significant advance under any circumstances, but especially strong given the restrictions of COVID.
Next week, the JPMorgan Healthcare Conference will take place, also virtually, from January 17 to 15.
The 2021 growth in ChinaBio's investment categories -- compared to an also strong 2020 set of results -- represents a strong continuation of a long-running uptrend. Both of the last two years were better than expected, given the pandemic, suggesting that it might be time to lose the idea that a pandemic will depress China life science activity.
The results:
New Funds Raised: $105 Billion in 2021 against $56.1 billion in 2020, an increase of 87% and 5 times the amount of five years ago;
VC/PE Investment: $39.7 billion in 2021 against $28.5 billion in 2020, an increase of 40% and 7 times the amount of five years ago;
M&A Activity: $17.5 billion in 2021 against $9.7 billion in 2020, an increase of 84% but only 0.8% of the amount of five years ago;
IPOs: $24.8 billion in 2021 against $23.3 billion in 2020, an increase of 6.5% and 6 times the amount of five years ago.;
Partnering: $41.6 billion in 2021 against $30.5 billion in 2020, an increase of 36% and 10 times the amount of five years ago.
Of these, only M&A activity has failed to make a major advance. Its place in the whole system of funding new companies has been overtaken by the explosive increase in IPOs and VC/PE Investment, neither of which were so readily available for funding young companies six years ago.
Life Science IPOs were transformed by allowing pre-profit companies to list on the Hong Kong and Shanghai exchanges, while the success of early VC/PE investments in the sector has led to more investing firms and larger capital raises of all funds.
New Funds Raised
The $105 billion raise last year for VC/PE funds almost doubled the year-earlier amount, an amazing result. The size of each raise was just as impressive as the number of raises. For the first time, the average China fund brought in slightly over $1 billion last year, in part because many of the funds are large government investors that promote growth of local companies. The Zhejiang Fund, for example, was the largest fundraising last year at $15.1 billion. However, close behind, the private Hillhouse fund completed a $13 billion capital raise. Overall, it was a very significant year for raising money to support the life science sector.
VC/PE Investment
The investment of VC/PE funds rose 40% to $39.7 billion, a strong result. The average investment was $50 million, a new high, and the number of investments climbed over 1,000 for the first time to 1,328, a big jump from last year's 896.
In terms of cross-border investments, the biggest investor in China are US companies, which also received the most investments from China. The results for 2000 and 2001 were almost identical, despite official talk about slowing down US-China investments.
Drug companies were the most favored target for investment, garnering slightly more than one-third of each year's total. Abogen, an mRNA company with a clinical stage COVID vaccine, raised $1 billion in a combination of C and C+ rounds. It was the largest VC/PE investment of the year. Abogen was the only drug company in the top eight, the others being iHealth or service (predominately discovery) companies.
Perhaps the most amazing numbers in these first two categories are that institutional investors have raised about $250 billion in capital over the last five years while investing only about $120 billion. That leaves $130 billion to support the sector, before investors raise even more new capital. Venture capital participants in a panel at the conference admitted that there is a lot of money in VC/PE bank accounts needing to find a home.
M&A Activity
Although total M&A activity rose 80% to $17.5 billion, the result was well below 2018's $33.8 billion and even less than 2016's $21.5 billion. 2016 was the year that most of China's life science investment activity really took off, but M&A has generally lagged. For most companies, IPO valuations of 50 times sales are much higher than any M&A deal can offer. As a result, M&A has declined as IPOs have climbed.
However, one bright light in the sector is that the average deal size of an M&A transaction rose to $122 million, well above 2020's $74 million.
IPOs
2020 and 2021 were fairly close to each other, but both are about three times the 2019 level -- about $24 billion versus $8 billion. The huge leap in 2020 followed Hong Kong's gearing up its pre-profit lane for life science companies and the advent of Shanghai's STAR Exchange. The dramatic change in China IPOs caused one VC to say, "We now regard IPOs as financing events, not exits."
2021 started off slow for IPOs, but initial offerings sped up in the last third of the year. Hong Kong was home to 40% of all life science IPOs during the year, including BeiGene's spectacular $3.5 billion offering, easily the largest of the year and the third listing for the company. Compared to valuations from just a few years ago, the billion dollar IPOs and market capitalizations of tens of billions are phenomenal.
Partnering Activity
Partnering deals in China rose 36% last year to $41.6 billion, though the number of deals slipped slightly lower. The average deal size, however, climbed 19% to $261 million (all figures reflect only the transactions whose size was announced -- actual numbers would be much larger because many agreements do not disclose the amounts).
Last year, the number of cross-border deals declined, while the China-China agreements rose, most likely reflecting the growing sophistication of China companies. In China, companies no longer have to look overseas for innovative products; there are many attractive assets in China itself.
In cross-bordering agreements, the US is still the favored partner, either as out-licensor or in-licensor. However, EU companies are climbing slightly, reflecting a better political atmosphere and slightly lower prices than the US.
Summary
Bigger deals, larger valuations. China life science has grown remarkably, especially in the last six years. The activity continues to mature despite the political atmosphere or the constraints imposed by the global pandemic. Given the amount of money in the hands of investors, good projects will find funding and China's life science sector will become more sophisticated, more innovative and a better source for supplying high quality drugs and devices to global markets.
Disclosure: none.
ChinaBio® News

Greg Scott Interviewed at BIO-Europe Spring
How to bring your China assets to China in 8 minutes
---

"Mr. Bio in China."
Mendelspod Interview
Multinational pharma held to a higher standard in China
Partner Event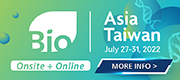 July 27-31, 2022