Did you know?
ChinaBio® Group is a consulting and advisory firm helping life science companies and investors achieve success in China. ChinaBio works with U.S., European and APAC companies and investors seeking partnerships, acquisitions, novel technologies and funding in China.
Free Newsletter
Have the latest stories on China's life science industry delivered to your inbox daily or weekly - free!
Free Report
China's Life Science VC Explosion Continues; Rises 50% Higher in 2017
publication date:
Aug 4, 2017
|
author/source:
Richard Daverman, PhD
The China venture capital explosion, already seen in 2016, continues at record levels in 2017, driving development in China's life sciences. According to data compiled by ChinaBio® Group, China life science venture/private equity funds have raised $45 billion and invested $12 billion over the past 30 months. They closed $20 billion in new funds during 2016 and are on track to hit $30 billion this year. At this rate, they could raise a total of $60 billion over three years, a promise of continuing support for China life science companies. "It's the best time ever to be a life science entrepreneur in China," summarized Greg Scott, Founder and CEO of ChinaBio.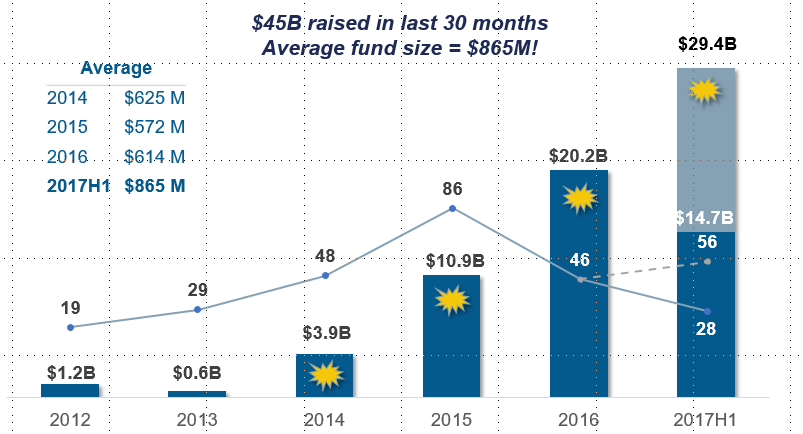 Figure 1. Funds Raised Targeting China Healthcare (Source: ChinaBio®)
The VC/PE support is just the start for China companies. There is over $100 billion available in state, provincial and local funding for life science companies. BeiGene, for example, formed a $330 million JV this year with Guangzhou GET Technology Development to build a biologic drug manufacturing facility in the Guangzhou park, using only $30 million of its own resources.
The money in the VC/PE funds is being put to work. The funds tripled their life science investments in 2016 to $5 billion, a huge increase, but the first six months of 2017 have already matched that number. If the trend holds, China life science VC/PE investments will approach $11 billion in 2017.
So far in 2017, there have been two billion dollar deals in China: IHH Healthcare of Malaysia promised $1 billion to build out its chain of Gleneagles hospitals in China, and China investors Arch and Tencent participated in the $900 million backing of Grail, an Illumina spin-out that is setting its sights on developing a liquid biopsy for early cancer diagnosis.
Big deals have a skewing effect on the overall numbers. So it's not surprising that, after the two major deals, the Services and Diagnostic areas were dominant in VC/PE investments during the first half of 2017.
However, there were also significant pharma VC investments during 2017's first six months. Ascletis raised $100 million (not too long ago, $100 million was a jaw-dropping VC investment for a startup China pharma) from C-Bridge, QHFZ and Goldman Sachs. Ascletis anticipates becoming a commercial company, following China approvals for its China-developed, two-drug, all-oral treatment for hepatitis C
Other measures of life science deals -- outside of the VC/PE funds -- are more modest while remaining in secular uptrends. For M&A, 2017 looks like it will be the seventh consecutive record-setting year, for example. The number of deals may drop, but because deal size has climbed, M&A is projected to hit $25.2 billion this year against $21.5 billion in 2016, a 13% rise. Of the total for 2017, 63% of the money is involved in pharma deals.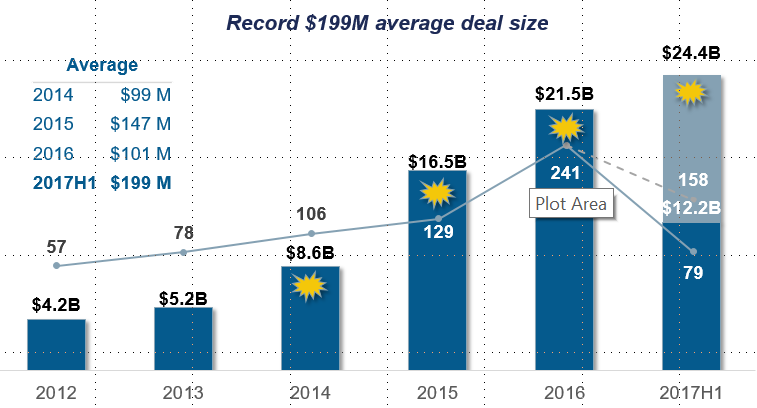 Figure 2. M&A Activity in China Healthcare (Source: ChinaBio®)
Sanpower is a major driver in the sector. So far this year, it has paid $820 million to buy Dendreon's assets (the Provenge immunotherapy for prostate cancer) and another $780 million for a controlling interest in China Cord Blood, a cord blood banking company. The monster M&A deal this year has been the $4.3 billion acquisition of ChemChina by Syngenta AG of Switzerland.
For IPOs, the total money raised could decline slightly in 2017, after two strong years in 2015-16. The total value for China life science companies in 2016 was $4.3 billion, and it is currently trending toward $4 billion this year. The total number of IPOs may end higher than last year, but the average size is down (in 2016, China Resources Pharma staged a major $1.8 billion IPO in Hong Kong, a transaction whose size will be difficult to match). In 2016, the average deal size was $153 million, a figure that dropped to $83 million in the first half of 2017.
WuXi Biologics, a prominent name, staged a $513 billion IPO in Shenzhen during June, and other pharma/life science companies may also be in the queue. Hong Kong is not the only center for China IPOs these days, because China regulators are allowing companies to IPO at a steady, albeit fairly slow, pace.
In Partnering deals, 2017 follows a strong 2015-2016, much like the IPO sector. At the end of the first half of 2017, it looked as though the year will fall slightly short of last year: 2016's $13 billion, sliding to $12.3 billion this year.
However, in the first week of 2017's second half, BeiGene gave a huge boost to Partnering with the first $1 billion deal of the entire year. It announced a $1.4 billion deal with Celgene, a transaction that gave Celgene ex-Asia (plus Japan) rights to BeiGene's PD-1 candidate. BeiGene was paid $263 million upfront and also received a $150 million equity investment from Celgene, which BeiGene can use to underwrite its active clinical development program.
BeiGene is also to be paid up to $980 million in development, regulatory and sales milestones, plus it acquired China rights (including manufacturing) to Celgene's three China-approved cancer drugs. Along with the rights, BeiGene will take over Celgene's existing China sales organization, which gives BeiGene an established group to market its own portfolio of cancer drugs, once they are approved. All in all, it was a spectacular deal in terms of money and breadth, in exchange for a single asset.
The deal set a record for a single China-developed drug candidate. It also showed that Partnering is anything but dead, and that the long-promised future for China development of innovative pharmaceutical products may be here and now, not in the future. This is a China company with a China developed drug candidate, and BeiGene sold ex-China rights to a US pharma.
Meanwhile, the CFDA is making significant moves toward "harmonization" with global drug regulatory standards, promising faster rulings on regulatory submissions and easier rules for global trials of drugs. Returnees continue to stream back toward their China homeland: 2 million in the last six years, 250,000 of whom are in life science. In addition, China has a GDP growth of 6.9%, its population is aging and the incidence of major disease is climbing -- all external factors that matter significantly to pharma companies.
There is a lot happening for innovative China life science. And it all seems to be headed toward an even better, more expansive future. It does indeed seem as though this is the best time ever to be a life science entrepreneur in China.
Disclosure: none.
ChinaBio Event
ChinaBio® News

Greg Scott Interviewed at BIO-Europe Spring
How to bring your China assets to China in 8 minutes
---

"Mr. Bio in China."
Mendelspod Interview
Multinational pharma held to a higher standard in China
Partner Event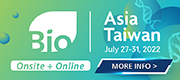 July 27-31, 2022