Did you know?
ChinaBio® Group is a consulting and advisory firm helping life science companies and investors achieve success in China. ChinaBio works with U.S., European and APAC companies and investors seeking partnerships, acquisitions, novel technologies and funding in China.
Free Newsletter
Have the latest stories on China's life science industry delivered to your inbox daily or weekly - free!
Free Report
Week in Review: New Deals Fund China Life Science Innovation
publication date:
Sep 3, 2016
|
author/source:
Richard Daverman, PhD
Deals and Financings
Beijing Allcure Medical Technology, a radiology oncology startup developing big data/cloud computing applications, raised $27 million in an A+ funding round (see story). Allcure plans to use the mdaccAutoPlan® radiotherapy algorithm to automatically produce treatment plans for radiation oncology. Zheng Cheng, the founder of Allcure, was COO of China's Concord Medical (NYSE: CCM), which operates diagnostic and oncology radiological centers in China hospitals. The capital came from two investors, Zhengheci Capital and Lian Fund. Previously, Allcure raised $4.5 million from Lian Fund.
CBT Pharmaceuticals, an innovative oncology drug subsidiary of Crown Biosciences, closed a $9.75 million Series A round led by OrbiMed Asia (see story). Founded earlier this year, CBT received its original $5 million in startup capital from CrownBio. The company will use the funds to conduct China-US clinical trials on two of its four oncology candidates. CrownBio, a preclinical US-China CRO/CMO focused on cancer and metabolic diseases, applied to list on the Mainboard of Taiwan's GreTai Securities Market one month ago.
ASLAN Pharma of Singapore in-licensed global rights to a novel immuno-oncology antibody that targets RON (Recepteur d'Origine Nantais) from Singapore's A*STAR (Agency for Science, Technology and Research) (see story). An overexpression of RON, a tyrosine kinase, is associated with increased tumor metastasis. A*STAR's p53 Laboratory will continue to be responsible for the preclinical development of the antibody, while ASLAN will design an innovative clinical development plan. The two entities have formed a three-year research collaboration to advance development of the drug candidate.
Fosun International (HK: 0656), China's largest conglomerate and the parent of Fosun Pharma (SHA: 600196; HK: 2196), plans to announce a liquidity event for its healthcare assets before the end of the year (see story). It will be an IPO or an infusion of private equity, said Fosun Chairman Guangchang Guo. Hospitals require large amounts of capital investment, and Fosun, an active M&A player, always wants more capital. In August, Fosun Pharma announced it will pay $1.3 billion for an 86% interest in India's Gland Pharma, a maker of injectible drugs.
Berry Genomics, a Beijing genetic testing company, will be acquired by Chengdu Tianxing Instrument & Meter (SHZ: 0710), a Shenzhen-listed auto parts company (see story). Founded in 2010, Berry makes a noninvasive prenatal test that is widely available. The planned transaction was announced in a Tianxing filing that did not include any financial details, except that Tianxing will issue shares for Berry. Tianxing, which has a market cap of $500 million, has not traded since June 14. Details are still being finalized.
Health2Sync, a Taiwan medical device company, secured $3 million in a Series A for its mobile diabetes monitoring platform (see story). The company plans to expand into Japan, China and Southeast Asia. Health2Sync says its device shows diabetes patients how foods affect their blood sugar levels. Using its system for 120 days, patients were able to lower their average HbA1c from 8.60% to 6.89%. The investment was led by WI Harper Group and joined by other investors with an interest in China.
Heng Ren Investments of Boston believes Sinovac's (NSDQ: SVA) management should raise its privatization offer for Sinovac by 75%: from $6.18 per share to $10.84 (see story). Just before management made its offer, Heng Ren says, Sinovac received China approval for its Hand, Foot and Mouth vaccine, a product with $400 million in potential revenues. Given that Sinovac. which is based in Beijing, posted $67 million in sales last year, the effect on Sinovac could be substantial. Heng Ren specializes in "orphan" China companies listed in the US and has a position in Sinovac.
Disclosure: none.
Upcoming event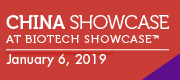 San Francisco, USA
January 6, 2019
Use 'ChinaBio200' to get a USD200 Discount!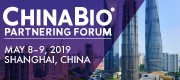 Shanghai , China
ChinaBio® News

Greg Scott Interviewed at BIO-Europe Spring
How to bring your China assets to China in 8 minutes
---

"Mr. Bio in China."
Mendelspod Interview
Multinational pharma held to a higher standard in China