Did you know?
ChinaBio® Group is a consulting and advisory firm helping life science companies and investors achieve success in China. ChinaBio works with U.S., European and APAC companies and investors seeking partnerships, acquisitions, novel technologies and funding in China.
Free Newsletter
Have the latest stories on China's life science industry delivered to your inbox daily or weekly - free!
Free Report
China's Tarrex and Aranda of Finland Partner on Prostate Cancer Drug
publication date:
Nov 3, 2015
|
author/source:
Richard Daverman, PhD
Tarrex Biopharma, a drug discovery startup based in Xiamen, China, has purchased a 33% stake in Aranda Pharma Ltd. of Finland, and the two companies will co-develop Aranda's androgen receptor antagonist as a treatment for Castration Resistant Prostate Cancer (CRPC). Aranda's AR antagonist has demonstrated efficacy in prostate cancer models that are resistant to current treatments. The amount of Tarrex's investment in Aranda was not disclosed.
The two companies intend to advance the program through preclinical and early clinical development for the global market.
Tarrex is developing novel therapeutics that target nuclear receptors as cancer treatments. The company's lead asset, TX803, is a novel Retinoid X Receptor (RXR)-based small molecule drug aimed at colorectal cancer. Tarrex plans to submit an IND application to the US FDA and enter clinical development in 2016.
Founded in September, 2015 in Kuopio, Finland, Aranda is a privately owned drug discovery company focused on novel small molecules to combat prostate cancer and neurodegenerative diseases. The company acquired its lead asset, the androgen receptor antagonist for advanced prostate cancer, from Medeia Therapeutics, also of Finland. The compound is in late-stage preclinical development and will soon begin regulatory safety pharmacology and toxicology studies.
Aranda, which has completed its first financing round, is supported by the Finnish venture fund Finnvera Plc and Tarrex.
Dr. Kanyin E. Zhang, CEO of Tarrex Biopharma said, "We are really excited about this opportunity to collaborate with Aranda and advance a better therapy for prostate cancer patients with significant unmet medical needs."
Dr. Anu Muona, Managing Director of Aranda Pharma added, "We share the vision for the need of better treatment options for prostate cancer and are very pleased to have Tarrex's scientific and financial support to jointly advance the program toward clinical studies."
Disclosure: none
Upcoming event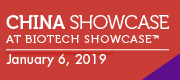 San Francisco, USA
January 6, 2019
Use 'ChinaBio200' to get a USD200 Discount!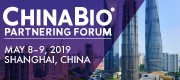 Shanghai , China
ChinaBio® News

Greg Scott Interviewed at BIO-Europe Spring
How to bring your China assets to China in 8 minutes
---

"Mr. Bio in China."
Mendelspod Interview
Multinational pharma held to a higher standard in China