Did you know?
ChinaBio® Group is a consulting and advisory firm helping life science companies and investors achieve success in China. ChinaBio works with U.S., European and APAC companies and investors seeking partnerships, acquisitions, novel technologies and funding in China.
Free Newsletter
Have the latest stories on China's life science industry delivered to your inbox daily or weekly - free!
Free Report
The Week in Review: Shanghai Pharma Active in Drug Distribution Rollup
publication date:
Jan 15, 2011
|
author/source:
Richard Daverman, PhD
Shanghai Pharmaceuticals Holding Co. (SH: 601607) will acquire a 65% stake in China Health System Ltd, the third-largest drug distributor in Beijing, for 2.3 billion RMB ($353 million) (see
story
). The company also said it plans to spend half the proceeds of its upcoming $1.5 billion IPO on more acquisitions.
China National Pharmaceutical Group (Sinopharm) (SH: 600511) will purchase 80% of an Aurobindo Pharma subsidiary in China (see
story
). Aurobindo is an Indian generic pharmaceutical company, and its China subsidiary makes 6-APA, a derivative of Penicillin-G that Aurobindo uses for its own antibiotic products, which are finished in India.
PPD, Inc. (NSDQ: PPDI) announced a joint venture that will extend the services of its China drug discovery division, BioDuro, to include discovery of biotherapeutics (see
story
). BioDuro will partner with Taijitu Biologics Limited (TBL), forming BioDuro Biologics. BioDuro plans to invest $25 million in the JV, while TBL will contribute a monoclonal antibody technology platform. PPD will own a majority stake in the JV.

New Facility Investment
United Laboratories International (HK: 3933) will invest 1 billion RMB ($150 million) to gain a foothold in China's insulin market (see
story
). Last week, the company announced SFDA approval of three insulin products, bringing its total to five. The company hopes to gain a 10% share of China's insulin market within three years.
ShangPharma (NYSE:
SHP
) announced the opening of a new cGMP manufacturing facility in the Shanghai suburb of Fengxian (see
story
). The plant will allow ShangPharma to support its clients through Phase II and Phase III trials. Previously, the CRO/CMO was limited to providing clients with product for early discovery, GLP Toxicology testing and a Phase I trial.
China Government Policy
China's Ministry of Health has set the goal of cutting each patient's contribution to their own healthcare costs to 30% (see
story
). Currently, the average individual pays 38%. The 30% target is part of the Twelfth Five-Year Plan for the PRC, covering the years 2011-15. This goal is in addition to the building of a basic national healthcare system that covers all citizens of China.
Zhang Jingli, who had been one of four Deputy Directors of the SFDA, was officially fired from his post, prohibited from public employment and expelled from the Communist Party (see
story
). Zhang has been suspended since this past summer, when rumors surfaced that he had accepted bribes. Zhang, who assumed his post in 2003, was in charge of overseeing Medical Devices.
Disclosure: none.
ChinaBio Event
ChinaBio® News

Greg Scott Interviewed at BIO-Europe Spring
How to bring your China assets to China in 8 minutes
---

"Mr. Bio in China."
Mendelspod Interview
Multinational pharma held to a higher standard in China
Partner Event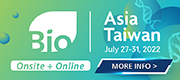 July 27-31, 2022